Mail Address:
Cedar Lake Electric, Inc.
20700 Bagley Avenue
Faribault, MN 55021
Phone Numbers:
Toll Free: 800-658-7002
Local: 507-334-9546
FAX: 507-334-5402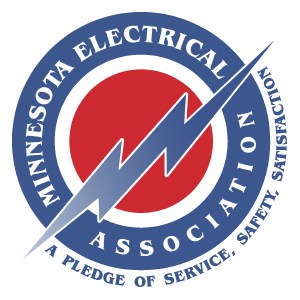 I would place Cedar Lake at the top of the list for their professionalism, capabilities, engineering abilities, support, and ensuring that work is completed on time. This company has provided service to our facilities on a daily basis during this time and over those years although personnel may have changed their outstanding service has not.
Multek Flexible Circuits, Inc.
Roy Barnett - Facilities Manager
From preparing bids and seeking out exactly what specifications we have, to the installation work and having their crews interact with out team to ensure the quality of the project to the follow-up after the project had truly proven Cedar Lake Electric a superior contractor.
Pepsi Bottling Group
JD Greenwalt
Since Pepsi Bottling Group has been including Cedar Lake Electric as one of our vendors, they have quickly become one of our preferred vendors. Their professionalism and knowledge of their skill craft has helped multiple projects of ours become successful.
Pepsi Bottling Group
JD Greenwalt
Varley Construction's experience with Cedar Lake Electric is that their design-build bids are very complete and thorough, Their on-site work is well organized by project managers before they arrive and is carried out in a professional m
Varley Construction
Joe Varley
Cedar Lake is also my 1st choice when it comes to getting a dependable contractor to help us facilitate our Kaizen moves. During out lean events, we need to move entire departments within a 1 day time frame. Cedar Lake has successfully helped us achieve our move goals every time.
Foldcraft Company
Doug David
We appreciate the professionalism and knowledge that Cedar Lake Electric provides for our projects. Many projects in today's market require Design-Build services and Cedar Lake Electric has shown us that they have the expertise to add value to our projects.Steve Underdahl Procon, Inc.
Procon, Inc.
Steve Underdahl
Cedar Lake Electric provided us with excellent service during the renovation of our new facility in Faribault. They adhered to a very tight schedule allowing us to move in as planned. We found everyone both skilled and knowledgeable, and we would recommend them to any of our clients without hesitation
I&S Engineers & Architects, Inc.
Brian D. Gjerde, P.E.
Cedar Lake Electric's response time and flexibility has made them a powerful business partner for the past decade and they continue to always shine as leaders in their field of expertise.
Permac Industries
Mike Bartizal
Over the years you have participated in a number of your projects involving electrical site prepartation for new equipment as well as facility remodeling. It is our experience that Cedar Lake has been very customer oriented in meeting our needs with a quality product. Keep up the good work!
Farmington ARTCC
Charles Kraft