Minnesota Residential Electrician
Are You Looking for a Minnesota Residential Electrician?
Cedar Lake Electric's vast experience in residential wiring does not stop at short service calls for electrical repair. Our capabilities range from repairing broken outlets to wiring and designing electrical construction for multi-million dollar design homes.
Let us assist you with a service panel upgrade, new outlet, addition, or repair of your overhead mast. Whatever your residential project consists of, Cedar Lake Electric can and will assist you. Our rates are extremely competitive.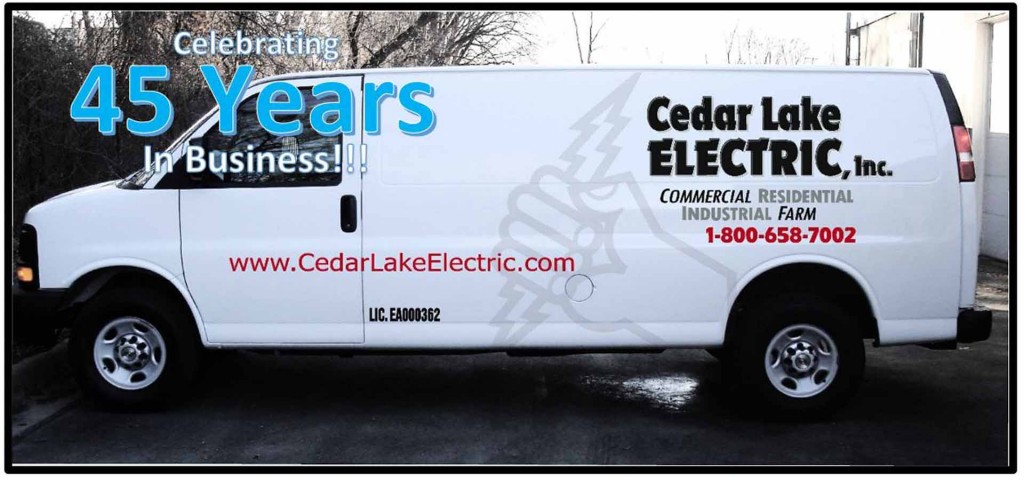 Repairing an Outlet, Switch or Light
Building a New Home
Remodeling Your Home
Single Family or Multi-Family Complexes
Upgrading Your Electrical Service
Overhead Masts
Upgrading the Wiring in Your Historical Home
Dimming Controls

Swimming Pools/Spas
New & Rewiring
Electric Heat
High-Tech Troubleshooting
lt Circuits
Ground Fault Interrupt Circuits
Service Panel Upgrades
Surge Protectors
Home Automation
Phone/Data/Cable TV Wiring
Back-Up Power
Landscape Lighting
Security Systems
Electric Water Heater Wiring

Transformers
Smoke Detectors - Carbon Monoxide Detectors

Well ^ Septic System Wiring

Energy Saving Switches for Furnaces, Air Conditioners, and Water Heaters
Arc Fault Circuits